Environmental policy
MTS Group does not process primary raw materials and most of its processes do not harm the environment directly. Base station equipment does not contain or generates ionizing radiation sources. The Company uses equipment certified to international safety and energy efficiency standards. Regular measurements of electromagnetic energy flux from transmission and network equipment show that established limits are not exceeded.
Despite a relatively low environmental footprint, the Company is aware of global challenges and adopted an Environmental PolicyPolicy PT-030-1 Environmental Safety and Environmental Protection at Administrative Facilities. in order to control environmental risks. The document organizes environmental protection activities of different divisions of the Group.
Objectives of MTS's Environmental Policy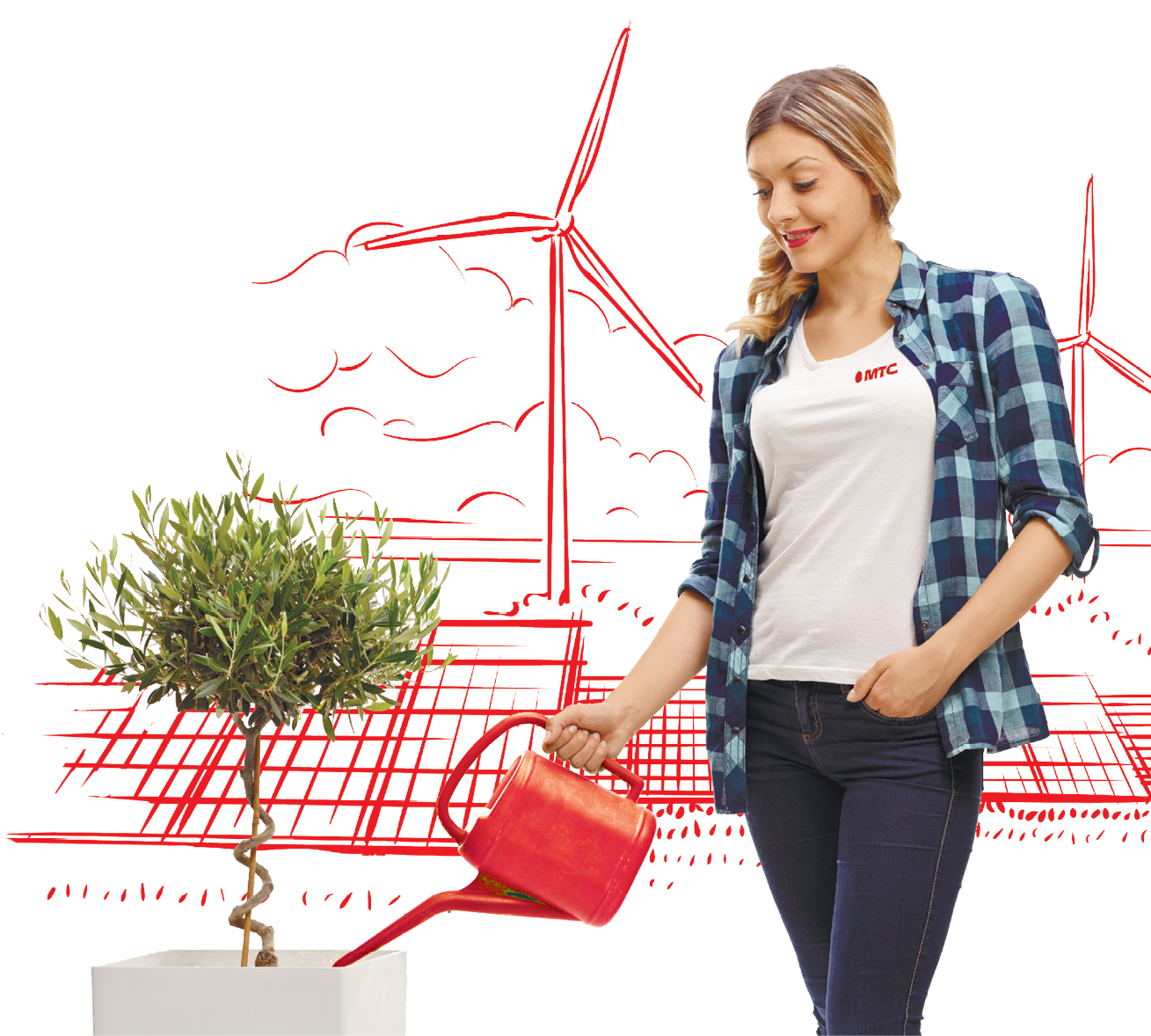 Priorities of MTS's Environmental Policy
Introduction of a unified environmental management system of MTS in accordance with the national standard
Ensuring environmental safety at MTS's administrative facilities
Monitoring compliance with the requirements of environmental laws (including contractor services) in all MTS branches
Accounting pollutant emissions from stationary sources at the Company's facilities
Accounting and safe temporary storage of waste in accordance with environmental laws
Advanced training of MTS managers and employees responsible for environmental safety and continued environmental education of all MTS employees
Implementation of a set of preventive measures to rule out emergencies and environmental damage
The Environment compliance program
This compliance program was developed to ensure compliance with the environmental laws of the Russian Federation and is implemented by the Business Ethics and Compliance Department with dedicated operating divisions. Under the program, an environmental risk matrix was developed which will significantly reduce the probability of the Company being fined. Information on changes in effective laws is updated through quarterly monitoring.
Environmental protection investments and expenditures of MTS Group in 2018–2019
| Types of environmental protection expenditures | 2018 | 2019 |
| --- | --- | --- |
| Charges for negative environmental impact | 2.01 | 0.41 |
| Preparation of environmental documentation (development of draft standards for waste generation and limits for their disposal, obtaining permits, etc.) | 5.91 | 3.75 |
| Solid waste removal to landfill | 13.68 | 9.75 |
| Recycling paper and paper waste | 0.02 | 0.02 |
| Disposal of mercury-containing lamps | 0.19 | 0.20 |
| Cartridge disposal | 0.0020 | 0.0003 |
| Disposal of computer equipment and IT equipment | 0.0002 | 0.0100 |
| Battery disposal | 0.002 | 0.010 |
| Installation of automatic energy consumption monitoring systems (indoor motion sensors, etc.) | – | 0.02 |
| Procurement of enhanced environmentally-friendly company vehicles (at least Euro 5) | 100.74 | 146.24 |
| Conducting supervisory certification audits of environmental management systems | – | 0.06 |
| Training of employees to introduce environmental management systems | – | 0.15 |
| Other | – | 0.06 |